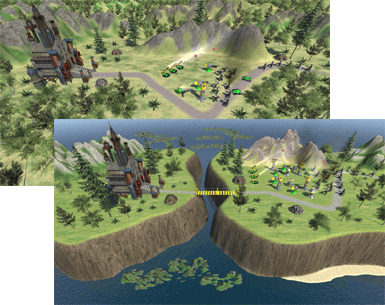 Do you like tower defense games? This is a new generation of multiplayer base building strategy games. This is Boulder Base!
Get ready for a unique warrior game. Beat your friends in a real-time war! Not that kind of village war, or castle defense. This is different. You have to protect your empire all across the country. Build merciless towers in every land on your map or invest coins gathered from conquered parts of map into huge army and invade your enemies!
REAL-TIME MOBILE STRATEGY GAME
Boulder Base is a free strategy game that you will love. Your country was plundered by your evil neighbors. Will you get strong enough to take your country back? Gather some money from last lands that remain loyal to you and build an army of last hope. Destroy towers of heartless enemies and rebuild your empire. Find new technologies with your scientist and develop better weapons!
Always watch your back. Stronger you get, more attention you may get from lords outside your country. Foreign lords might stop fighting against each other and focus on you instead. Player against player in real time if you choose to play multiplayer. Do you find it thrilling to compete with your friends?
BRAVE ENOUGH TO PLAY MULTIPLAYER?
Better have a great strategy in this indie game. Will you conquer lands on your map first to get a steady source of money? Maybe you will even find new technology to build stronger towers. But maybe you prefer an invasion! Will you try to enslave lands of other players to make them weak right from start?
Think through your defense too. Every part of your map has a unique design. Plan the position of your towers well to make it as hard as possible to conquer your castle. Other players might be strong, but they are not your only enemies. Be prepared for huge armies of robots, tanks and mercenaries that attack you time to time to test your defense. Be prepared! Make money, build army, find new technologies, build towers, destroy enemies and conquer their lands!
Try this base strategy game for free in Google Play.